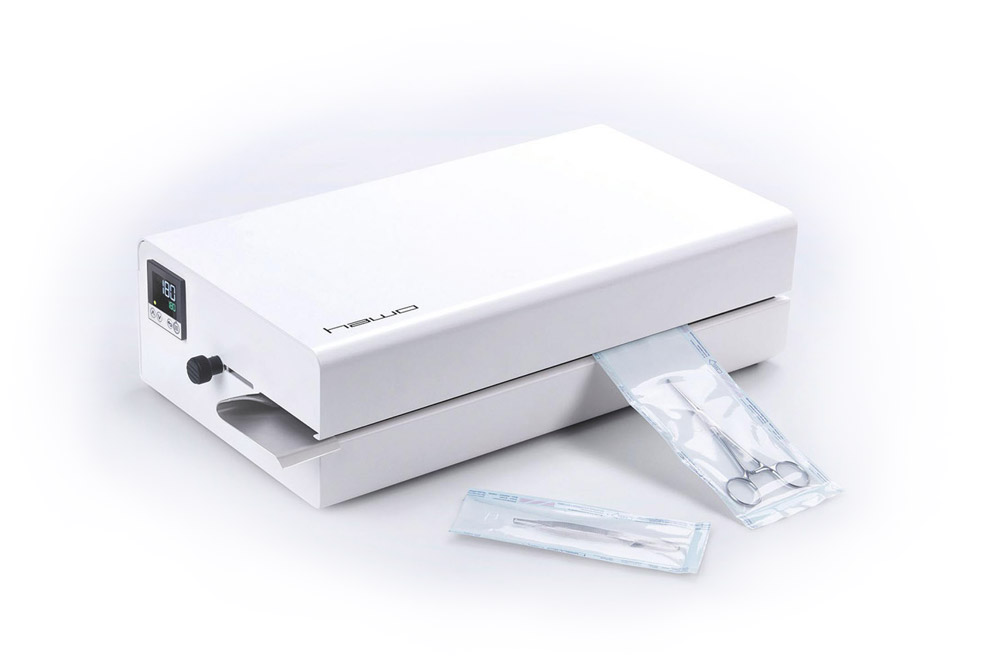 Hawo HD 650 D/DE/DC Eco Pack sealer
Hospitals - Pharmaceutical Industry - Sterilization - Packaging - Sterilization - Packaging
---
Hawo GmbH EcoPak sealers are new "premium economy class" for the packaging of sealable pouches and reels. Microprocessor controlled band sealers that offer high sealing performance and meet all safety standards. The hd 650 DC has an integrated printer.
Features
• Automatic start and standby functions
• Sustainable device: power consumption of only 160 watts
• For the packaging of sealable paper bags (EN ISO 11607-1 / EN 868-4), and sealable pouches and reels (EN ISO 11607-1 / EN 868-5)
• hd 650 DC is equipped with an integrated printer, which allows printing directly on the porous part of the material (outside the heat-sealing line) data such as: operator's name, sterilization date and expiration, batch number, etc.
Benefits
• Easy operation through intuitive temperature control
• Easy cleaning due to new color coated surface
• Almost maintenance free
• Exact temperature control and constant contact pressure and sealing speed ensure reproducible sealing results
• Automatically shuts off if the sealing temperature is out of tolerance (± 5 ° C according to DIN 58953-7)
• High performance by 10 m / min (393 inch / min) sealing process
Form
• hawo hd 650 D / DE / DC microprocessor controlled band sealers • hawo hd 650 DC with integrated printer