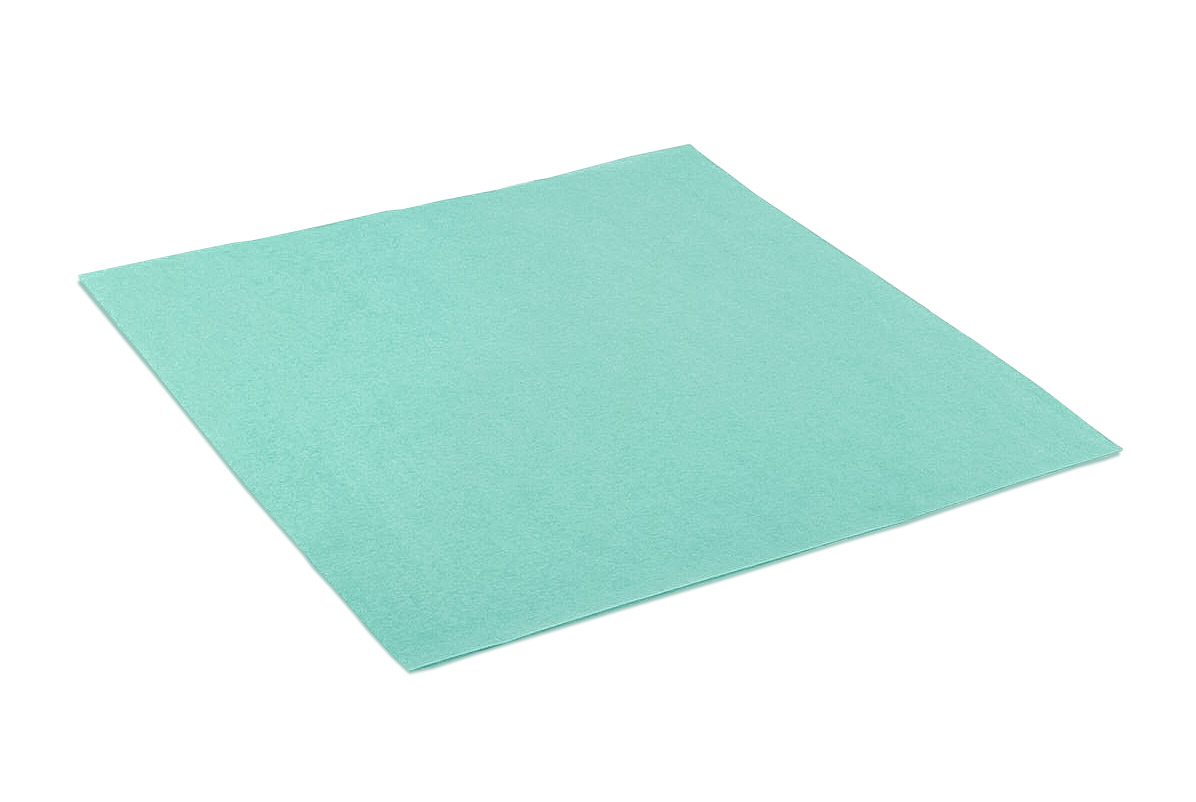 VP Stericlin 52 green
Hospitals - Pharmaceutical Industry - Sterilization - Packaging - Sterilization - Packaging
---
Wrap VP Stericlin 52 (Green) is made of an affordable, non-woven covering compatible with Class 100. The material facilitates air extraction, steam penetration and drying after sterilization, and serves as a sterile barrier system in different sterilization processes.
Complies with standards DIN EN ISO 11607 and DIN EN 862-2.
Features
• Weight: 52 g
• Green color
• High mechanical resistance
• The non-woven fiber combination (of cellulose and polyester) allow for the total drying of the residual moisture from sterilization.
Benefits
• Extremely low in particles
• Great ease to bend and high mechanical resistance
• Affordable
Form
Art. VP052 VP Stericlin third generation sterilization wrap, 52g. Green. Box x 200 Sheets 0.75 x 0.75 m

Art. VP52 VP Stericlin third generation sterilization wrap, 52g. Green. Box x 100 Sheets 1.20 x 1.20m